Recognizing and Celebrating Minnesota's Best of the Best!!!

2023 MN Local Chapter Best Service and Support Analyst of the Year Winner ***AND*** 2023 National Winner!!!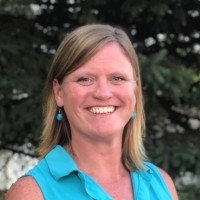 Jami Severson - Mayo Clinic
***Watch Jami's acceptance of this national award @ HDI's Support World Live Conference: https://youtu.be/waIGd2nJR2g ***
Background:
Jami joined the Mayo Clinic Help Desk in June 2017 as a contractor in preparation for the Epic (Mayo Clinic's electronic medical record system) go-live efforts. This project was implemented in 4 waves over 18 months. Because of her impressive performance, Jami was invited to continue working with the Help Desk in between go-live waves—
eventually taking regular Help Desk calls. Her experience as an educator resulted Jami in being able to learn new things quickly and to explain and educate her customers on the technical issues that they were calling about--not to mention the Epic knowledge that she has picked up during the go-live waves. Because of her experience and proven quality performance, Jami was invited to join the Help Desk in December 2018 as a full-time Mayo Clinic employee as
a Help Desk Specialist. As a Help Desk Specialist, Jami provides an exceptional customer experience by acting as the initial support contact for problems or other reported issues regarding computers and related technologies from 65,000+ internal staff. Moreover, she possesses excellent interpersonal communication skills to support the delivery of outstanding customer service in a team-based environment. Jami troubleshoots, resolves, or escalates those problems or incidents correctly, and properly documents not only her work, but the problem from her customers' perspective as well. Jami can explain basic concepts or procedures in a clear, concise, easy-to-understand manner for a large and diverse customer base who utilize a wide variety of in-house developed and off-the-shelf applications. Jami has organized team social events which has helped in fostering a spirit of teamwork and has participated in training new Help Desk employees and also continuous training for current Help Desk employees.
When asked to explain why they were being nominated, their nominator said:
It was easy for me, as her nominator, to know that Jami should be recognized for this award. She exemplifies the greatness and prestige that this award represents, and I am proud to be able to nominate Jami for this award. Below are comments that Jami's co-workers have provided that also support her nomination:

"Jami is such a great person and teammate. She is always friendly with both her co-workers and her customers and
has a nice sense of humor that lightens the work environment. Jamie is a very kind, caring, and friendly individual,
and she carries that friendliness over into every call she takes at the Help Desk. She is a perfect model for what good
customer service looks like."

"She is empathetic, caring, and a great listener. When she is talking with her caller, she also will try and connect with
them in some way or share something that gains the trust of her caller and creates such a positive customer
experience."

"Jami is very attentive to her customers' needs and follows through with them on a regular basis. She is strongly
involved and works extremely hard as a Help Desk Specialist. She is a very loyal and trust-worthy individual."

"Jami is a hard worker who cares about the quality of the interaction with customers. She seeks out solutions for
customer issues and educates herself for future similar cases. Even though she doubts herself at times about her
technical skills, she is always willing to learn more and that is what counts."

Because of where she started, how far she has developed and how she is continuing to grow, Jami definitely
deserves to be recognized as one of the best of the best in our industry with HDI's Best Service and Support Analyst
Award.
Learn more about HDI Awards and start planning to nominate for 2024!
Each year, HDI honors the very best in the technical support and service management profession, recognizing the individuals who have achieved and maintained the highest standards of quality and customer satisfaction. Every National award finalist gets one free pass to attend the award ceremony, hosted at SupportWorld Live in the spring.
This prestigious awards adventure for your superstar(s) begins with YOU!  You simply submit a written nomination form allowing you to "brag" about your best of the best in the following areas: service excellence, teamwork, motivation and technical aptitude.  Your HDI Minnesota Local Chapter Board takes it from there including conducting a short 15-20 minutes (Zoom) interview with your nominee(s), handling the judging process, and hosting a celebratory event on January 17th, 2024 to recognize ALL nominees for the Minnesota Local Chapter and, of course, to announce the winners for each award.  Local Chapter winners will then advance to compete with other winners from other Local Chapters within our District, and District winners then become National Finalists. Winners from that final round of competition are announced at HDI's annual SupportWorld Live Conference in Denver, CO in April 2024!
Q: "My whole team rocks and I can't decide on who to nominate?"
A:  NO PROBLEM!  There is no limit on how many people you can nominate!
Q: "I, nor is my company, currently an HDI Member?"
A: NO PROBLEM!  You, your company or the person/people you want to nominate do NOT need to be a current HDI Member to participate in the awards program!
Q: "I am very busy at work and don't have time to nominate someone?"
A:  Yup...we totally get that!  Believe us...we're right there with you.  It's never too early to start thinking about who your Superstars are.
For more information on the HDI Awards Program, please click HERE ! 
2023 MN Local Chapter Best Service and Support Analyst of the Year Nominees
Jami Severson - Mayo Clinic
Josiah Erickson - RD Offutt Company
Josie Montague - SAP Concur
Matt Gehrz - Infinite Campus
Melissa Mahachay - Infinite Campus